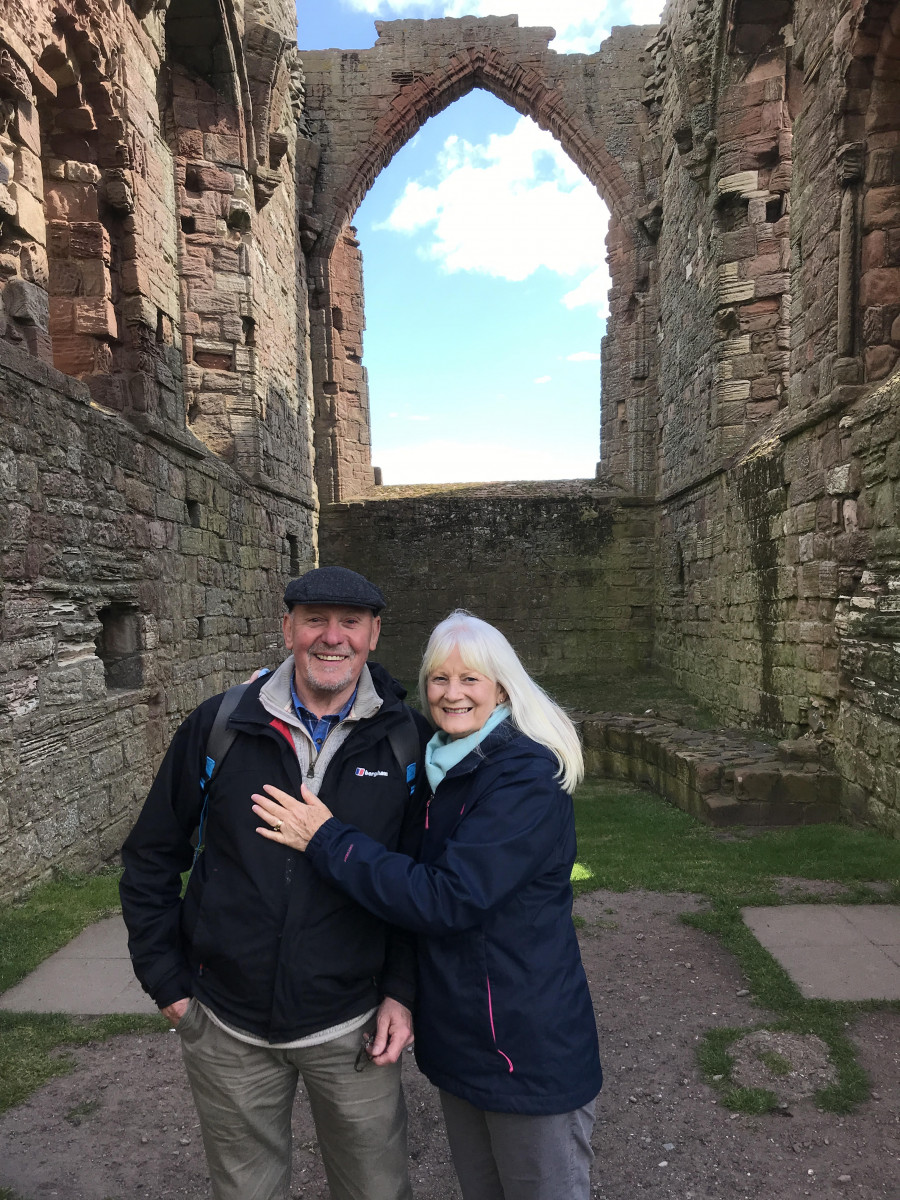 Five years ago, a married couple from the parish of Greenside in Durham Diocese believed they were being called to Reader ministry. And so an adventure began for Rosemary and Mike Hendry, when they began theological training with Lindisfarne College of Theology in the north-east of England, under the caring and scholarly hand of its principal, The Revd Dr David Bryan.
Little did either of them know then, that after 18 months, Rosemary was to 'change tracks' and follow the ordination route instead. For three years Rosemary and Mike studied alongside other students, whom they hold in very high regard.
Rosemary says, 'Bishop Mark Bryant was then Bishop of Jarrow, who first discerned a possible calling upon my life to ordained ministry. Then Revd Dr Alastair Prince, Director of Ordinands, followed through in preparing me for the local and national advisory panels that I needed to attend. Throughout it all, I have been completely reliant upon God. When I prayed, He gave me a picture of two loaves of bread. One loaf was half baked and the other fully baked. I sensed the Lord say to me that He wanted me to be like the fully baked loaf, and that He would do the baking.
I was ordained as deacon during the first Covid year of 2020, when there were many restrictions upon large groups in gathering. Bishop Paul and Bishop Sarah were innovative in arranging my year group to be firstly sworn in as licensed lay ministers - via Zoom. I stood in my own lounge before the laptop screen, made my vows, signed the papers and held them up for Diocesan Registrar Philip Wills to confirm the process. However, what no one knew at the time, was that my window cleaner had suddenly appeared at an outside window. By the time I was making my vows, he was outside cleaning a window located only about two metres away from me. I could see him in my peripheral vision but remained steadfast in focussing upon my vows!'
Today Rosemary serves as a Self-Supporting Minister (SSM) and priest alongside her husband Mike who is a Licensed Lay Minister (LLM), together with their parish vicar Revd Tom Brazier. The team is also blessed to include retired clergy member The Revd Randy Vickers and a strong lay ministry team.
And it's not surprising this married couple work well together as a team. Ever since they first met, through running a teenage church youth club, they have supported one another. They bought a van at auction and Mike converted it into a minibus, obtaining the safety certificate on the very day they were due to travel with their church youngsters and adults to Romania, for mission work there.
The two studied together at Kingdom Faith Bible College in 1997-98 before taking off to Nairobi for a year of voluntary work in helping set up and train students in a Bible College.
Another adventure was in spent in Malawi, making regular visits there, after God had shown them the very deep level of poverty in one particular village, only three kms inland from Lake Malawi. This eventually culminated in Mike setting up and training a group of Malawians to run their own bee keeping business, with Rosemary organising fund raising for the beekeeping hives, a maize mill and a small warehouse.
These days, Rosemary and Mike conduct funerals, with Rosemary also conducting baptisms, the Eucharist and now about to preside at her first wedding. She says 'It's a real joy for Mike and me to be part of our loving church family, where we have so many to thank for their support. Our siblings have also been with us all the way, constantly spurring me on. I find the many varied role of an SSM to be stimulating and wherever 'I can't', I know that 'God can'.
The future for both Rosemary and Mike is in fulfilling a vision they have had for many years, of serving in their deanery of Gateshead West. To date, Mike has conducted funerals in a neighbouring parish and by this summer, Rosemary will have carried out Eucharist services, baptisms and weddings in four other parishes.
Rosemary ends in sharing, 'Mike and I love to pray with people and see God at work. Mike's an encourager, approachable and always willing to help where he can. And did I mention our ages? Mike's 70 and I'll be 70 in November, so although we aren't quite in the Caleb or Moses category when they were called, we're not too far off either! None of us are ever too old to serve the Lord'.