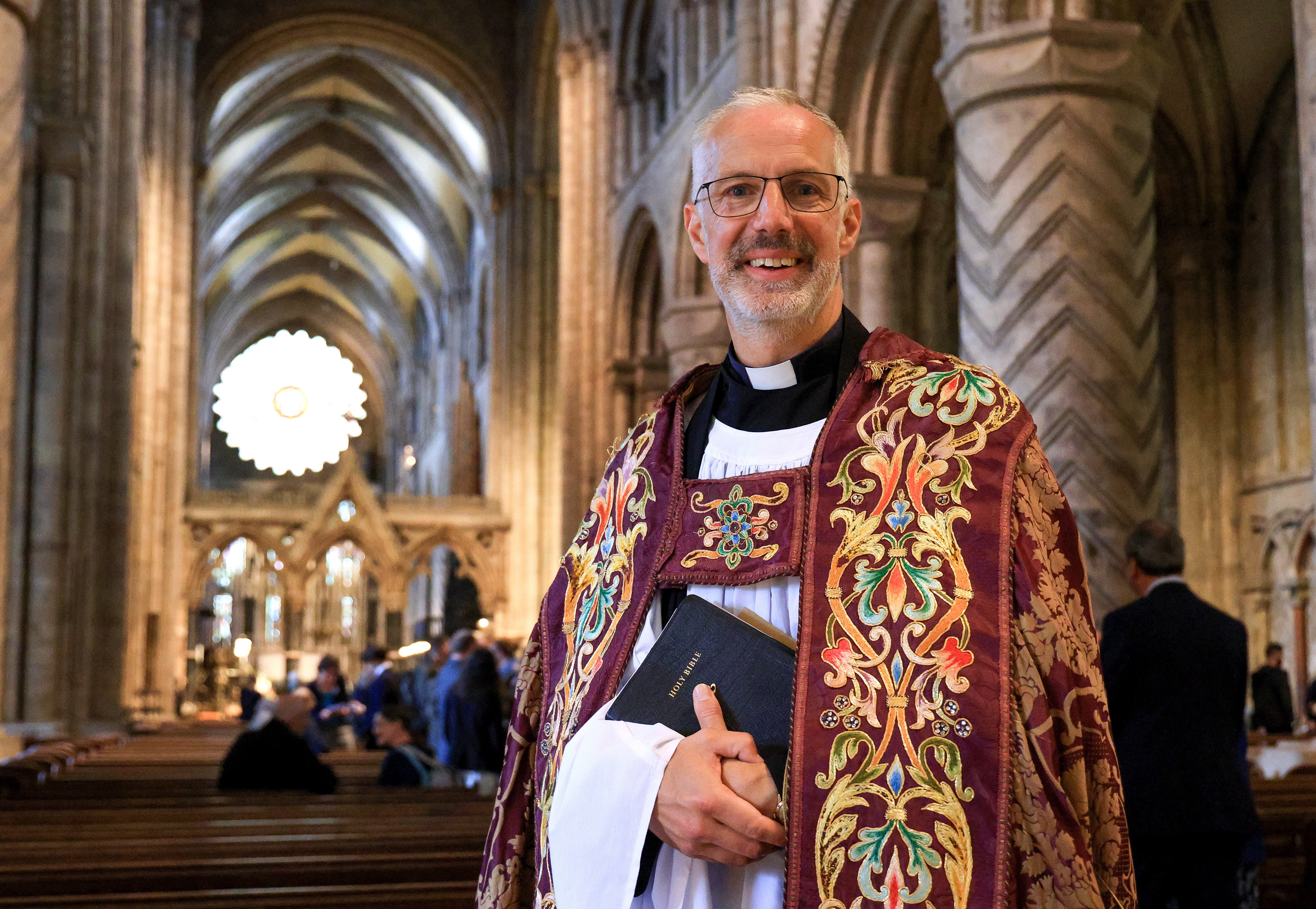 The Dean of Durham is the Very Revd Dr Philip Plyming.
The Dean leads the life and work of the Cathedral. He chairs the Cathedral's governing body (Chapter) and, as senior priest in the Diocese, shares with the Diocesan Bishop and members of the leadership team in the oversight of the Diocese of Durham.
Ordained in 2002, Philip served in parishes in the Diocese of Winchester and the Diocese of Guildford before becoming Warden of Cranmer Hall, St John's College, Durham, in 2017. Philip was installed as Dean in a service at Durham Cathedral on Saturday 16 September 2023.