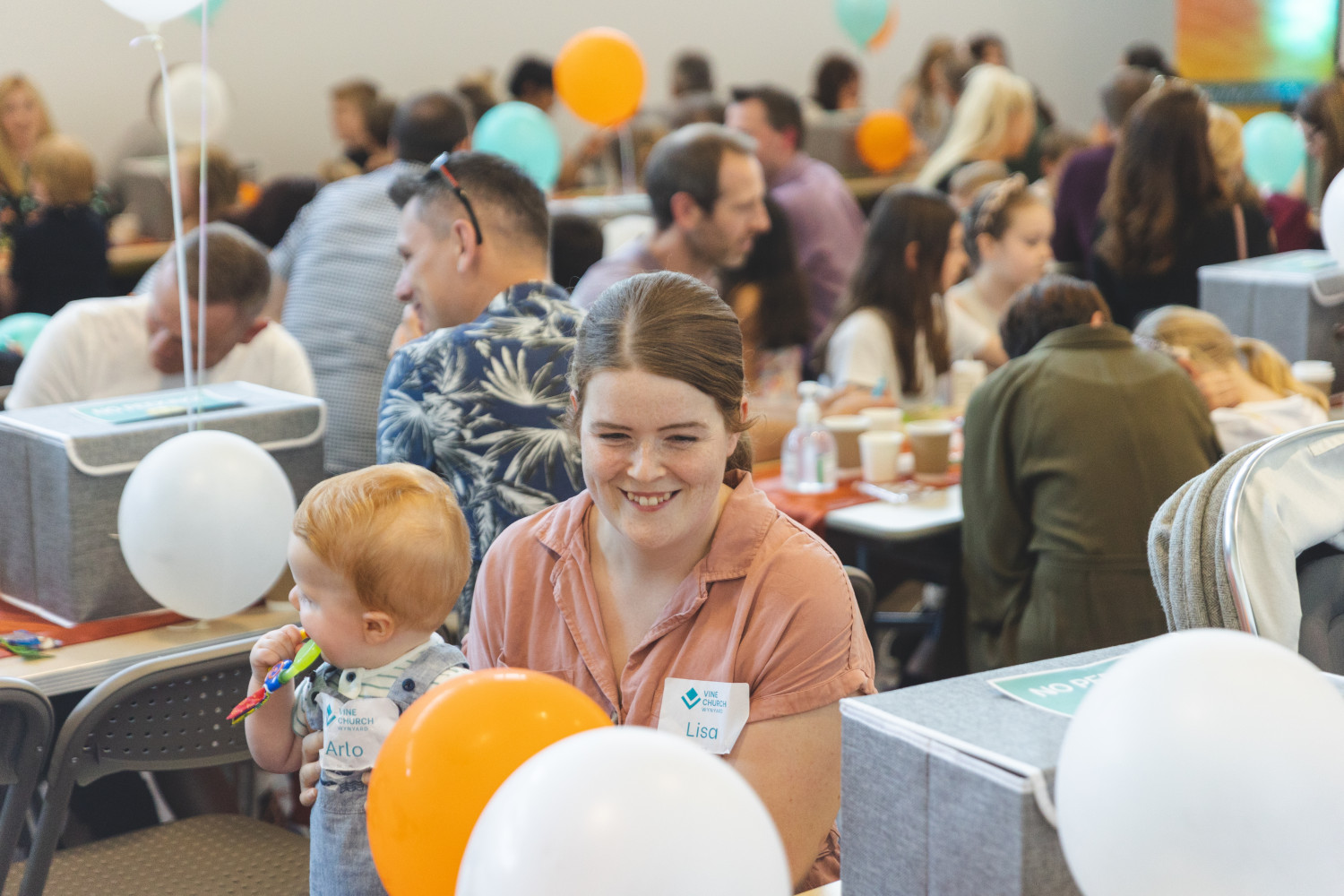 Church planting is part of the DNA of the Diocese of Durham, with successive waves of planting occurring over centuries in response to societal change.
The rapid population growth of the 19th century was the last sustained period of planting though some new-build churches, including Local Ecumenical Projects (LEPs), which took place in the second half of the twentieth century.
Today the world is changing fast and if the church is to remain relevant and engaged she will need to change too. The message of hope (or 'Good News') remains unchanged, but the way in which that message is communicated and lived needs to be appropriate to the context.
To that end in 2021 the Diocese adopted a Church planting strategy that included 100 new congregations planted by 2029.
What is Church planting?
Church planting is a process that results in a new Christian community being established.
The common thread is a longing to reach the unchurched with the transformative gospel of Jesus
It includes every tradition present within the Church of England, is inclusive and outward looking
It can include a new service, a new worship centre or a fresh expression created within an existing building or church programme
It can include a new gathering established in a school or community centre, or maybe a missional community with local people touching the lives of local people through social transformation and faith sharing
It can include a larger church giving away her people and sharing her missional approach with a smaller church through a process described as 'revitalisation'
To support our parishes in planning to plant, we have launched a strategic training programme called 'Cultivate.' Take a look here for more details.
How do we know we can do this?
In 2016 we planted into St George's Gateshead with 16 people. Today around 250 people of all ages attend, many new to faith. Since then we have planted Vine Church, Wynyard, St Paul's Stockton, numerous Communities of Hope, St Edmund's Chapel, Gateshead and have further plans in the pipeline.
How do we start?
We start in prayer, we plan on our knees and in partnership with the Holy Spirit. This includes prayer walking and gatherings for prayer.
We root everything in the local, our parish churches set the agenda, we provide the advice and support.
We value difference, we don't impose the shape of a plant, rather we discern together what will create an accessible, worshipping, transformative church.
There is so much more that we could share, you can download our strategy document here and contact Alistair Bianchi for more information.