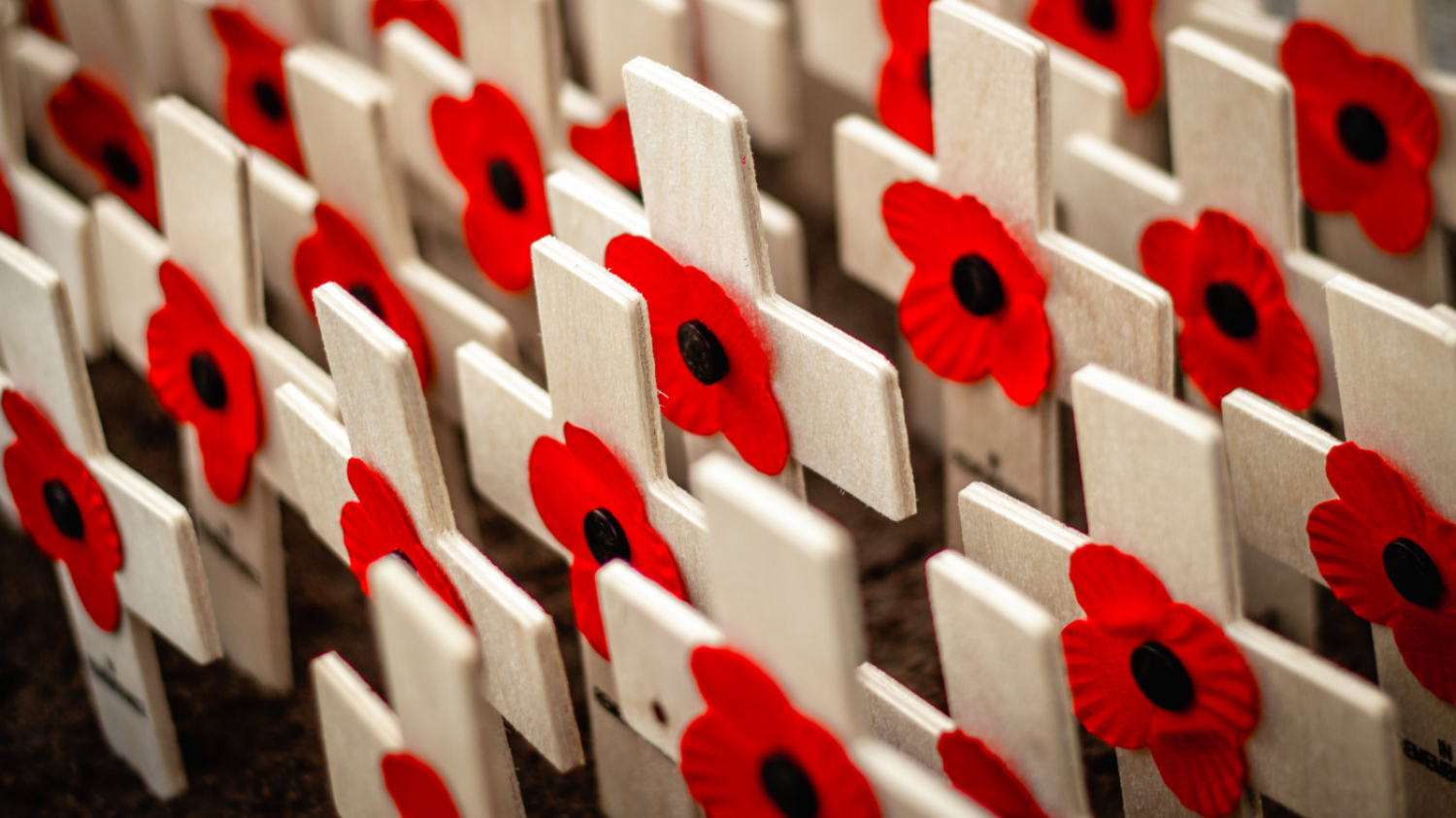 Services and events marking Remembrance Sunday will take place across the diocese this weekend.
Friday 11 November Durham Cathedral 11am | Two Minute Silence
Two Minutes' Silence in the cathedral. This will also be streamed on the Cathedral's Facebook page.
Saturday 12 November Durham Cathedral 7.30pm | Festival of Remembrance
A spectacular fundraising event of commemoration, music and spoken word. The festival culminates with the poignant Muster and Act of Remembrance, a spectacular moment when thousands of poppies fall silently inside the cathedral from the central tower. This year's festival will commemorate the 40th anniversary of the Falklands War. Ticket sales will raise money for ABF The Soldiers Charity, the national charity of the British Army that supports soldiers, veterans and their families. Tickets available here.
Sunday 13 November Durham Cathedral 10.15am | Remembrance Sunday Service
A service to remember those who have given their lives for their country in conflict, and those serving who put their lives at risk today. The Acting Dean, the Reverend Canon Michael Hampel, gives the sermon, and music is sung by Durham Cathedral Choir. Bishop Paul will be in attendance.
All are welcome to attend this service and no tickets needed. This service will also be livestreamed on Durham Cathedral's Facebook page.
Sunday 13 November Holy Trinity Darlington 10.00am | Remembrance Sunday Service
The Civic Service of Remembrance will be held in Holy Trinity Church, Woodland Road and led by Revd James Harvey, commencing at 10am. Immediately after the service, the Remembrance Parade will form on Vane Terrace and then march, via Woodland Road and Hollyhurst Road, to the Further Act of Remembrance at the Cenotaph in the grounds of Darlington Memorial Hospital. This Further Act of Remembrance will incorporated the 11.00am Two Minutes Silence and will be followed by the usual laying of wreaths.
Sunday 13 November St. Helen's, West Auckland 10.00am | Remembrance Sunday Service
10am with Act of Remembrance at 11am. Then West Auckland Green at 2.30pm parade with Brass Band and Air Cadets to the memorial for 3pm.
Sunday 13 November St. Mary's Church Gainford 10.30am | Remembrance Sunday Service
Service of Remembrance with Act of Remembrance on Gainford's Green (St Mary's Church with St Osmund's RC and The Ordinariate). His Majesty's Deputy Lord Lieutenant Professor Ian Neal will lay a wreath on His Majesty's behalf.
Sunday 13 November St. Mary's Barnard Castle 10.40am | Remembrance Sunday Service
The Civic Remembrance Sunday Service takes place at the Parish Church on Sunday 13th November. All are welcome.The congregation is asked to be seated by 10.40am as the service begins before the 11.00am two minutes silence. After the service, the parade forms up in the church car park before the march to the Bowes Museum where wreaths will be laid.
Sunday 13 November St. Peter's, Jarrow 11.00am | Remembrance Sunday Service
Everyone is welcome to attend this Remembrance Service which will include an Act of Remembrance.
For more information on Remembrance Sunday services and memorial events in your area, visit A Church Near You and search for your local church.