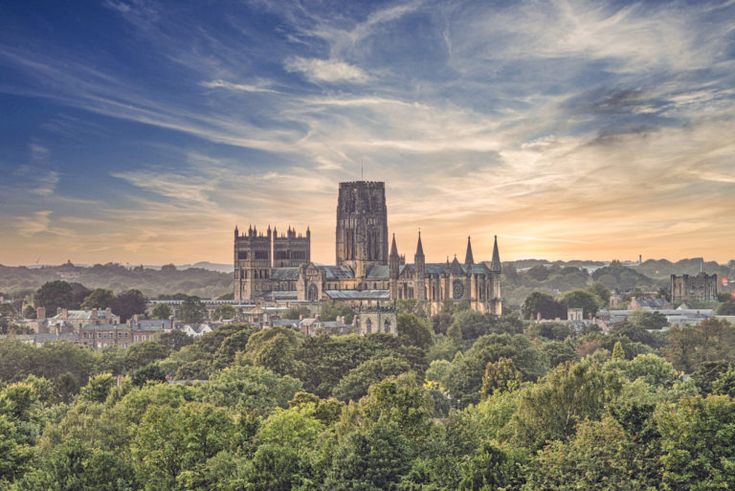 The Deanery Teesdale Riverside Pilgrimage took place on Saturday and Sunday 10th and 11th September 2022. The people of Barnard Castle Deanery comprising 12 parishes across the expansive beauty of Teesdale and embracing the different rural geography of the Gaunless Valley Benefice, journeyed in pilgrimage together along the River Tees from Barnard Castle to Gainford pausing at Whorlton and Winston.
But our pilgrimage journey began before the walking and without the physical walk. A team led by Tom Deakin of Gainford St Mary, assisted by Paula Kirkup and Mark Samuelson of Winston St Andrew, overseen by Geoff Taylor and in consultation with Canon Alec Harding, Area Dean and Vicar of Barnard Castle St Mary and Canon for Pilgrimage Eileen Harrop, were joined by Kevin Robertson of The Darlington Ordinariate Mission at St Osmund's, Gainford. Discussions led to recce, photography, filming, history narratives, voice overs, recordings of reflections, editing, the practical preparation of 4 churches, and a service to celebrate the coming of pilgrims together.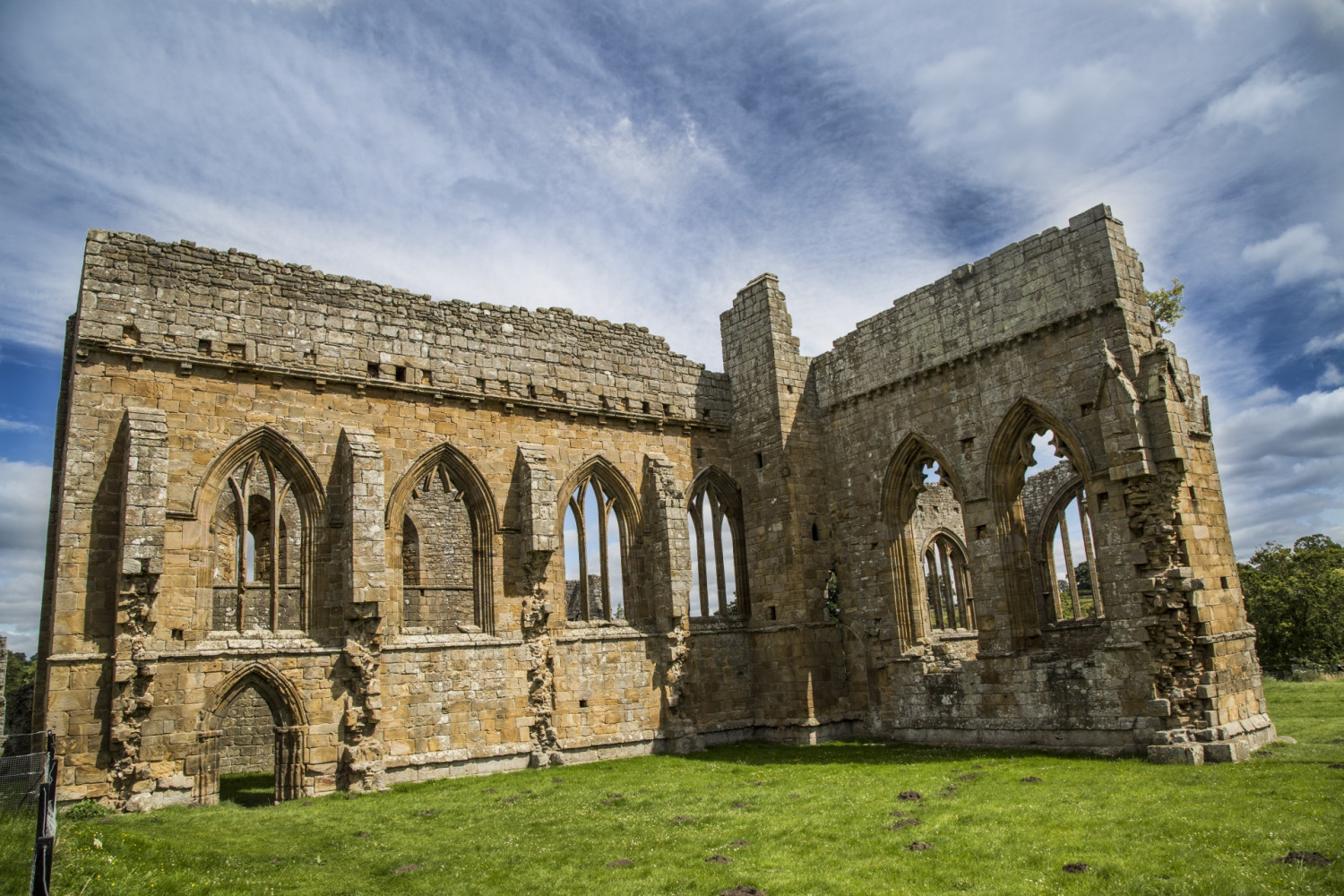 A new form of pilgrimage was born. Those previously excluded from pilgrimage due to physical inaccessibility of the landscape on foot, are now able to be fully included in the virtual experience. A half hour film capturing the walking experience, with pauses, descriptions of locational features and reflections along the way, drew the non-walking pilgrims to engage in the sights and natural sounds of their virtual journey, to consider the history and natural architecture voiced as if by the pilgrimage guide, to pause and then reflect with others on spiritual or sacred thoughts offered and shared by accompanying clergy.
Lynne Lobley, who experienced the Virtual Pilgrimage said: "I watched with great interest the video and was extremely impressed with the very high standard. It was as good as any BBC production in the scenery and sound quality, everything in balance. It really shows Teesdale off as such a wonderful and peaceful place, ideal for a quiet retreat… it is absolutely incredible that you have been able to do it in such a short time to such a very high standard and as 'volunteers'."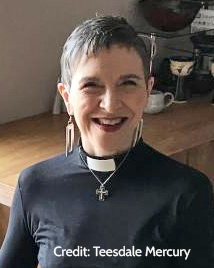 Rev'd Judith Walker-Hutchinson, the Diocese Disability Advisor, who worships at Barnard Castle, said: "It seems quite a while since Eileen first told me of her desire to make pilgrimage more widely accessible and she and I chatted about what might or might not work. Back then in those pre-Covid days I would never have anticipated that Eileen and her wonderfully creative team would produce something as engaging, absorbing and so beautiful for us all to enjoy.
"I watched the showing of the film in Gainford church and found the immersion in the detail of the sounds and images of the walk combined with the aerial views was perfectly pitched to give me both a sense of place and absorption in the detail. Listening to the gentle voices describing aspects of the walk and of St Cuthbert's life and ministry interspersing the beauty of the sound and landscape gave me a real sense of engagement in something deeply spiritual and uplifting.
"I have a contemplative spirituality and being unable to undertake the physical demands of a pilgrimage has long been a source of regret to me. I cannot thank the team enough for enabling me and others to participate in this wonderful journey. I look forward to being able to repeat the experience in the comfort and quiet of my own home when the film is available to view online and I am convinced that many others will be deeply grateful for the opportunity too."
"It was a wonderful bonus that this evolved into a Churches Together endeavour when Kevin Robertson, Treasurer and Member of the Darlington Ordinariate Mission at St Osmund's Gainford, joined the pilgrimage team."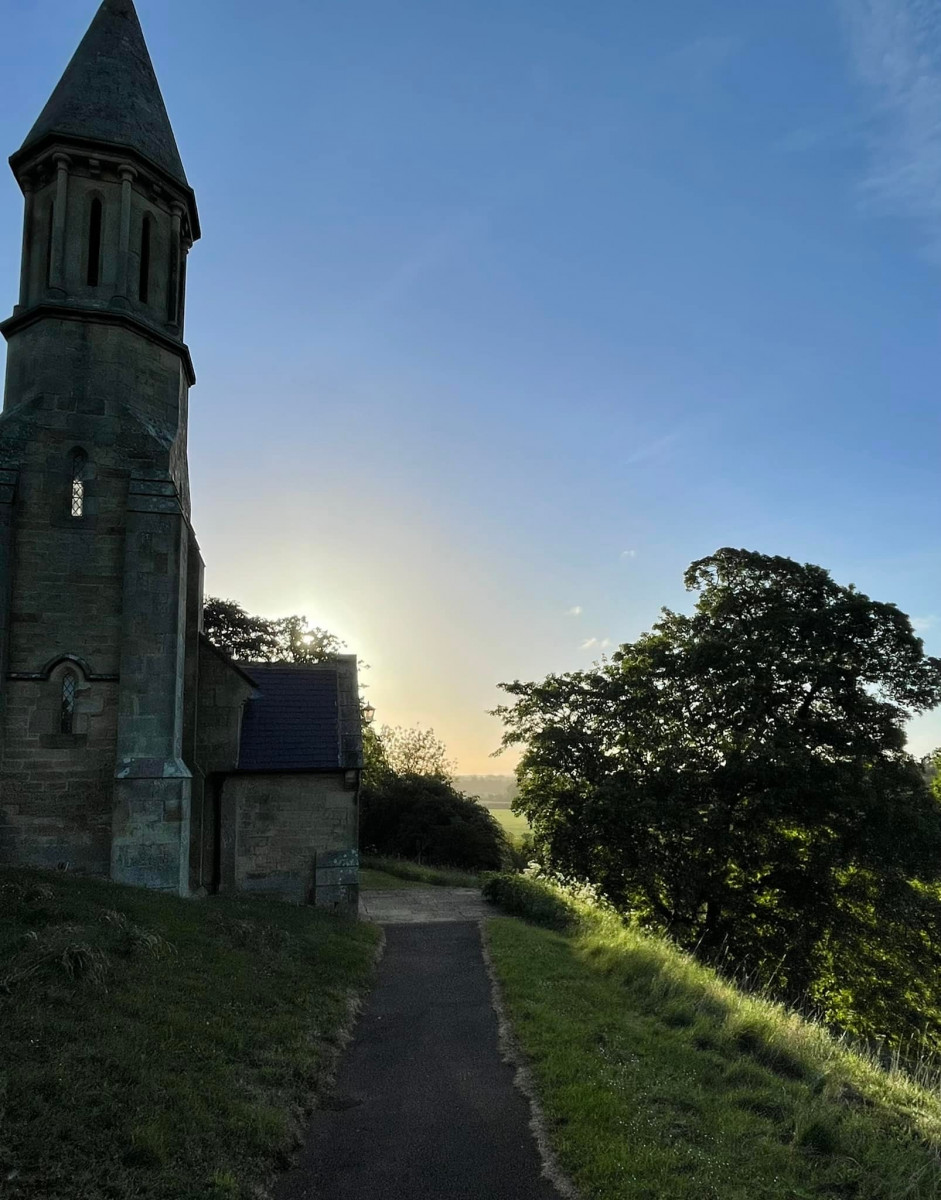 Here are Kevin's thoughts about joining in: "I noticed a post on social media, asking for someone to help shoot a drone video of a Virtual Pilgrimage. On learning the scope of the project, I also offered my services as video editor. Having previously shot and edited some projects for the Ordinariate Mission at St. Osmund's, it seemed logical that this would be an opportunity of bringing our Churches together.
"The video is to allow those who were not able to join in the physical Pilgrimage at the weekend, the chance of sharing in the sights and sounds of the journey from Barnard Castle to Gainford, travelling along the banks of the river Tees.
"Being given the chance of joining the team was, for me, a once in a lifetime opportunity. One of my hobbies is flying drones and this project was an ideal chance to let others see the beauties that surround us all, as seen from an aerial perspective.
"My wife, Elaine and I are keen to get the message across that having a disability does not exclude you from taking part in a range of activities. Elaine has Bone Marrow Cancer and since her diagnosis and subsequent Chemotherapy, suffers with mobility issues, I have a spinal injury which limits my walking. We would, however, like to be involved more closely with St. Mary's."
If you wish to join us for a Deanery Showing of the Virtual Pilgrimage do join us on 20th November 4:00PM at St Mary's, Barnard Castle. We will have a short Act of Worship followed by the Virtual Pilgrimage and close with a Q&A session about the future of pilgrimage in the deanery. The film will be available via www.gainfordwinston.church/virtualpilgrimage from that weekend also.
Article written by Canon Eileen Harrop, Canon of Pilgrimage