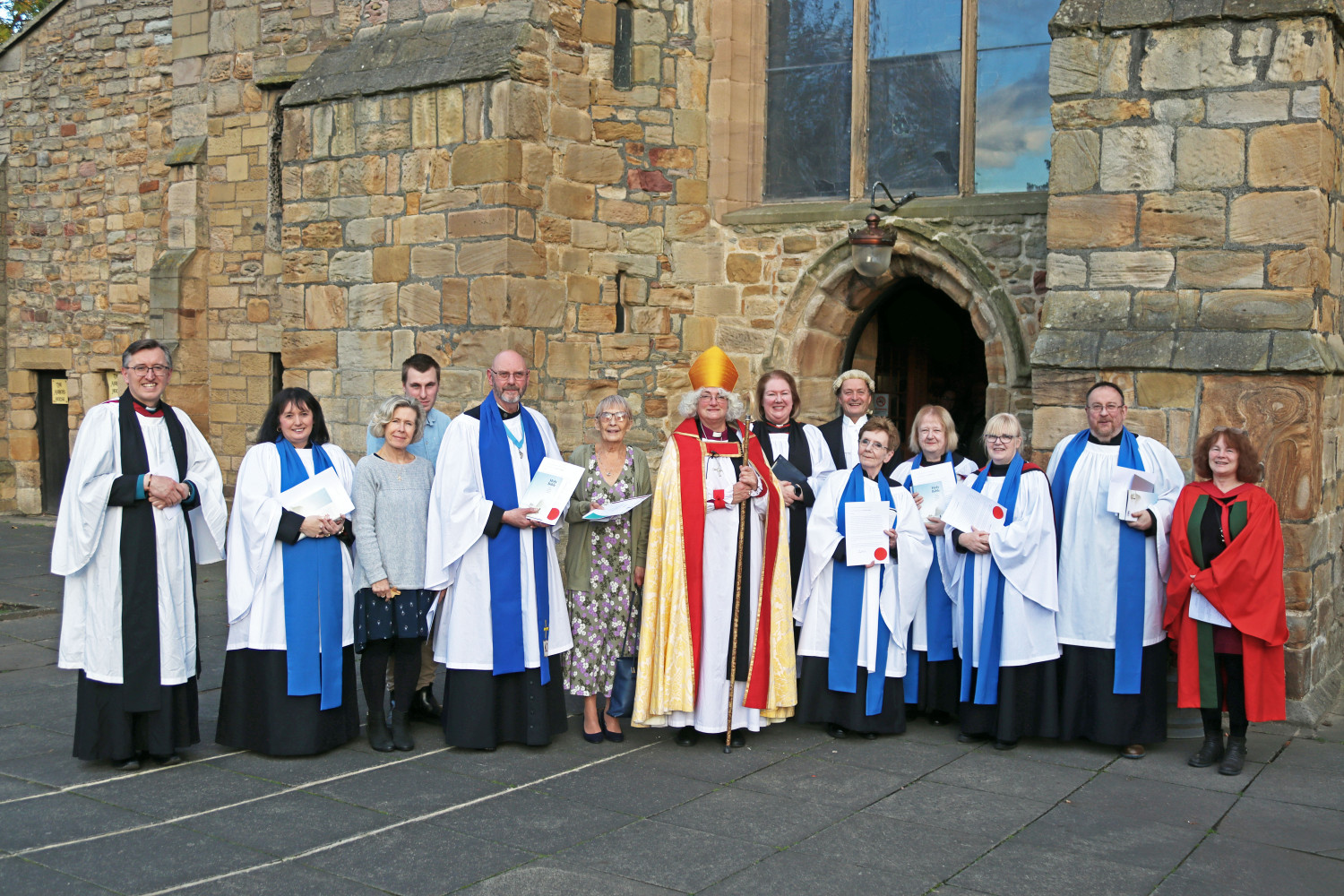 On Saturday 22 October, people from across the Diocese gathered together to celebrate those called to exercise lay ministry within our Diocese. Six lay ministers were admitted (or re-admitted) and licensed to the ministry of Licensed Lay Minsters and three people were authorised as Lay Pastoral Ministers. Bishop Sarah led the service and the Venerable Libby Wilkinson, Archdeacon of Durham preached during the service which was held at St. Mary and St. Cuthbert's Church in Chester-le-Street.
Those who were admitted as a Licensed Lay Minister:
Lilian Jordan – Monkwearmouth Team Ministry
Paula Barber—North Wearside Team Ministry
Kevin Freeman— Stanley and South Moor
Andrew Young—Blackwell, All Saints and Salutation and Coniscliffe
Margaret Wood—Whickham
Those who have completed their training as a Lay Pastoral Minister:
Sue Begg — Chester-le-Street
Louise Vincent — Chester-le-Street
Peter Keeney — Bearpark
Those who were re-admitted as a Licensed Lay Minister:
Jill Abbott – Swalwell and Whickham
All photos taken during the service can be found on our Flickr account.