What the DAC does
The Durham Diocesan Advisory Committee for the Care of Churches (Durham DAC) advises the Chancellor of the Durham Diocesan Consistory Court, Archdeacons, PCCs and petitioners on applications for permission to carry out works to church buildings and churchyards.
The Committee is also required to advise on the appointment of inspectors for churches, and may be requested from time to time by the Chancellor, Legal Registry or the Bishop of Durham to give advice on various matters pertaining to church buildings and churchyards.
Who we are
The DAC is currently a committee of 20 members (see below). The Committee is headed by the Chair and includes the Archdeacons and some clergy members, but is substantially made up of voluntary lay members who are appointed by Bishop's Council to give their professional knowledge and expertise to ensure that the DAC can fulfil its remit of providing balanced, carefully considered and professional advice. The term of office for DAC members is six years.
The Committee includes members who have demonstrated professional architectural, conservation, heritage and archaeological experience, and also members who can provide an understanding of wider ecclesiastical building related issues (knowledge of churchyards and memorials; stained glass; pipe organs; church furniture and contents; church heating and lighting systems, accessibility, audio and visual installations, etc.).
Importantly, DAC members hold a common understanding of the needs of parishes when seeking to undertake works to their church buildings and churchyards to ensure they can meet for the needs of the mission and ministry of the church.
DAC Advisers
The DAC also has a number of non-member advisers appointed by Bishop's Council to provide specialist advice to assist the DAC in certain areas (church bells, pipe organs, clocks; etc.)
Buildings for Mission Secretary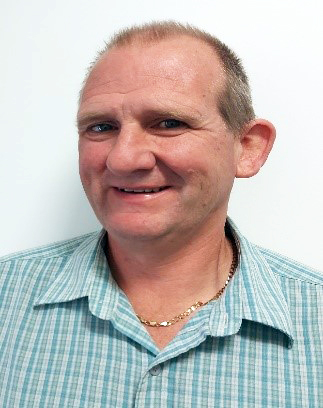 Mr Martin Howard
Tel: 07586 090996 . Email: martin.howard@durham.anglican.org
The Committee is supported by the work of the Buildings for Mission Secretary (which includes the role of DAC Secretary) who is usually the first point of contact for parishes and petitioners when making their enquiries to the DAC. Buildings for Mission Secretary will liaise directly with the DAC and can also give formal advice in certain matters as well as giving general guidance and explaining the faculty and List B submission processes:
Consultation
Durham DAC meets on a periodic basis, ten times each year – see 2023 meeting and deadline submission dates attached here.
Committee members also from time to time may meet clergy, churchwardens, petitioners and other interested parties in site meetings in order to discuss works proposals to church buildings in situ.
The DAC can offer a considerable amount of free, expert advice to parishes on a wide range of works proposals to do with church buildings and the wider churchyard curtilage, and also the care, conservation, repair or re-ordering of their contents.
Early consultation with the Committee or its advisers can often ensure the smooth passage of a submission when it comes formally before the full Committee and prior to going out to external consultation (where required).
Both the Chancellor and the Archdeacons require the Committee's advice on all submissions before they will issue respective faculty or Archdeacon's Written Notice (List B) approval.
Durham DAC operates with a Standing Committee to give the Registry and Chancellor advice on urgent requests for interim (emergency) faculty, and also is able to form Subcommittees with delegated authority to give formal advice on behalf of the full Committee.
DAC Guidance Notes are also issued from time to time on certain matters or up-dated in response to changes to legislation or matters of concern to those responsible for the care of churches and churchyards. The DAC also administers the system of inspectors approved to carry out Quinquennial Inspections within the Diocese, and gives advice on their proposed appointment at the request of a PCC.
The Durham Diocesan Advisory Committee is currently made up of the following people:
Chair: The Ven. Nick Barker;
Co Vice-chair: The Archdeacon of Sunderland, The Ven. Bob Cooper;
Co Vice-chair: The Archdeacon of Auckland, The Ven. Rick Simpson;
The Archdeacon of Durham, The Ven. Libby Wilkinson;
Mr Michael Atkinson (Conservation Accredited Architect);
Mrs Elaine Blackett-Ord (Conservation Accredited Architect and nominated by National Amenity Societies);
Mr David Beaumont (Conservation Accredited Architect);
Mr David Harris (Lay Member - Legal);
Mr Richard Hird (Diocesan Organs Adviser);
Mr Hugh Massey (Conservation Architect Member);
Dr David Mason (Lay Member - Archaeologist);
Ms Penny Middleton (Lay Member - Archaeologist);
Mr Martin Roberts (Lay Member - Nominated by Historic England)
Mr Andrew Rogers (Lay Member Diocesan Synod);
Mrs Bryony Roff (Conservation Accredited Architect);
Mr Ranjith Rosa, (Local Authorities nominee)
Mr David Webster (Lay Member – Stained glass and A&V)
Mr Ian Wells (Conservation Architect Member);
Vacant post (Local Authorities nominee)
In addition the following also support the work of DAC:
Diocesan Registrar Mr Philip Wills - and Mrs Elaine Arands, Diocesan Registry
DAC Secretary: Mr Martin Howard (Diocesan Buildings for Mission Secretary)
Dan Spraggon (Church Buildings Support Officer)
DAC Consultants (non-members)
The committee has a number of co-opted expert Advisers in highly specialised fields:
Mr Daniel Cook (Deputy Diocesan Organs Advisor)
Mr Richard Hird (Diocesan Organs Advisor – also full DAC Member)
Dr David Mason (Archaeology)
Mr Howard Smith (Bells and Bell-frames)
The Revd J Thompson (Clocks)
If you are in need of assistance with your Faculty application, or have any queries, please contact the DAC Secretary, Martin Howard . Tel: 07586 090996 . Email: martin.howard@durham.anglican.org